The Mattilan Majatalo Guesthouse offers spacious rooms for 2-4 people. Guests have a completely equipped, big kitchen, two halls and the sauna premises at their disposal. Guest share the toilets, one in each floor. For bigger groups, it is possible to order catering from Tyrvään Pappila, the old parsonage in the centre of Sastamala. The parsonage chef will design the desired catering to be served in Mattila. .
Rooms
Other venues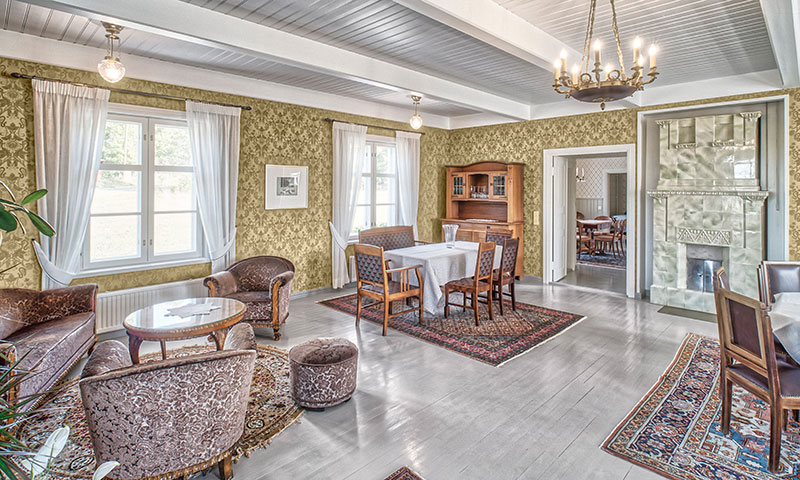 Pytinki

Pytinki is a cosy accommodation building right next to the Mattila main building. Pytinki offers four double rooms, two of which can be annexed into a suite equipped with a private entrance and bathroom. The spacious Hall, equipped with a kitchen, the sun deck and the bathroom are in shared space.
Other venues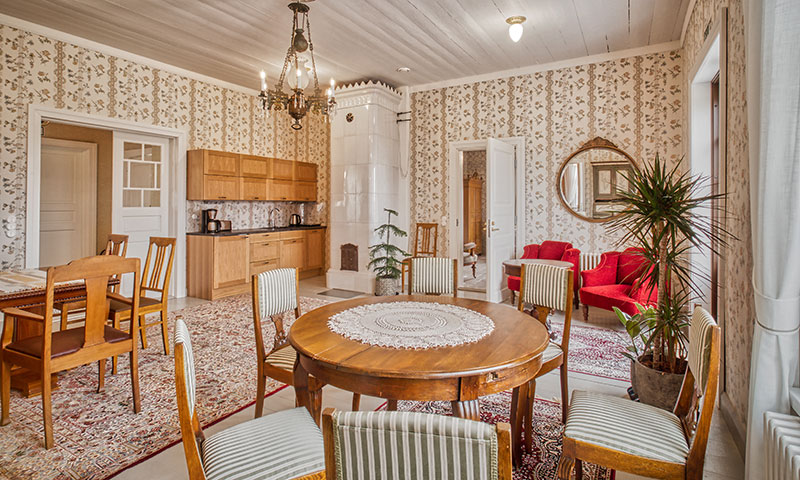 Prices

The whole building, all the rooms in use, 4-7 people overnighting
• Main building / Pytinki 500 € / one night
• Following nights 100 € / night

Whole building reserved , the main building or Pytinki,
2 people overnighting, one room in use (keys to only one room)
• 250 € / night
• following nights 100 € / night
• there will be no one else staying in the building at the same time

Outdoor sauna and hot barrel tub for guests 250 € / 3 hours

Sauna and barrel tub for others than guests 550 € / 3 hours (incl. towels)

Room price doesn't include breakfast.

Check-in time in Guesthouse Mattila is at 3 pm on the day of arrival. Check-out by noon (12 am), if not arranged otherwise.